Registration of a legal entity in Belarus, set up business or company in Belarus
Here is our review of registration a legal entity (Limited Liability Company) in Belarus by a citizen (citizens) or a legal entity (entities) from foreign jurisdiction with the involvement of our legal services. The main question is: are there any restrictions for foreigners in opening a business in the Republic of Belarus? The answer is simple - no. Any foreign natural or legal person can become a founder of the Belarusian LLC.
1. What information is needed to register a legal entity in Belarus?
Priority information:
1) Several variants of the name. If only one option is proposed, there is a probability of failure and accordingly the registration is postponed for one working day.
2) The size of the statutory fund (the minimum is not established). To participate in tenders, wholesale trade, joining a high-tech park, we recommend at least 2500 Belarusian rubles (1000 euros) as this information is reflected in the charter and it can be requested.
3) Director. It should be determined because he is needed from the moment of creation, to open an account, to certify documents and work with government agencies (with the administration of the high technology park). He can be a foreign citizen, in that case he is need to get a special permit which must be received within a month and a half, but there is no need for foreign citizens to pay insurance and pension contributions.
At the same time, for non-residents we offer our candidacy as a managing organization (company) - an analogue of the director for a separate fee of 750 euros per month with assuming representative, legal, personnel, accounting functions (with a simplified taxation system) and reporting in English language before the founders.
4) Legal address (it is necessary in non-residential premises from the moment of registration), within the framework of our services of opening LLC is provided in the city of Minsk for one month without the right to place, but with the reception of correspondence. After the expiration of the first month, the cost of renting such an office will be 30 euros per month. If employees are hired, the real office should be already rented.
5) Distribution of shares, if there are several founders
Background information (can be resolved after registration):
1) Bank selection, if there are no preferences, then we open in Alfa Bank. When settling with Russia, it is better to open an account with Alfa-Bank, BPS-Sberbank. When calculating with Europe, it is desirable to open an account with Priorbank. When working only in Belarus, there are no fundamental differences between banks, the settlement account management is possible remote via the client-bank flash drive, in case of opening in another bank, except for the three above, we do not guarantee by the terms of account opening. There is an opportunity to manage the account via a mobile application while only in Alfa-Bank.
2) Choosing a seal sketch, you should tell us that you want to order a seal with an individual design, if this question is important to you. The cost and timing is not affected. In connection with the entry into force of Decree No. 7 of November 23, 2017, since February 23, 2018, legal entities have the right not to use a seal, but we recommend purchasing a seal so that there are no problems when working with counterparties, the bank and other state institutions during 2018.
3) Accountant, choice of taxation system, personnel issues and your type of activity. With an overall tax system (18% of profit + 20% VAT) you need an accountant for outsourcing or in the state, we have highly qualified accountants - partners. With a simplified taxation system - 5% of revenue or 3% of revenue + 20% VAT there is no requirement for an accountant. It all depends on the type of activity that you are planning to describe, which should be described to us in the most detailed way, as there are exceptions and limitations for both taxation systems. We recommend taking either advice from us, or accountants on these issues, or consider our candidacy as a managing organization.
2. What documents are required to register a legal entity?
Let's consider two variants - in the presence of physical persons of founders in Minsk and remotely by proxy:
In the presence of a individual - the founder, it is enough to have the original passport with you, in advance it is necessary for us to send a copy of it to an email so that we can have time to prepare the documents for registration and its translation. Next, you need to visit a notary to certify the translation of your passport and a Russian power of attorney, provided the person understands and speaks fluent Russian (the notary verifies), otherwise you will have to hire an interpreter from the language (except English, Spanish and German) spoken by the person. Thus, one or two days of attendance will suffice for registration.
The important point here is that we should tell the countries-jurisdictions of each founder, the requirements listed below may vary. For example, apostilles are not needed for all documents from the countries of the former USSR - CIS (except Estonia), Poland, Hungary, Czech Republic, Slovakia, Bulgaria, Cuba, China.
It is necessary to send to us by express mail (EMS, DHL - delivery speed up to 5 days) to the address: Republic of Belarus, Minsk, Karl Liebknecht street 66, office 401, postal code 220036 with telephone number +375 29 7979737, the following documents:
- If the founder is an individual, it is necessary to send a copy of the passport and a power of attorney certified by the notary with apostils.
- If the founder is a legal entity, an apostilled extract from the commercial register or registration office (not older than six months) and the notarized power of attorney certified by the notary and with apostils will be needed. We draw attention to the fact that the authorized person who issued the power of attorney and indicated in the extract must be the same.
An important rule: if a foreign legal entity has only one natural or legal person as part of the founders, it can not be the founder of the Belarusian legal entity, of which only one legal entity or individual will be a member of the founders. Those it will be necessary to add the second participant with at least a 0.01% shares either to the foreign legal entity or to the Belarusian one.
If the Belarusian company has several founders, then each of them will need documents indicated above depending on who will be the founder - an individual or a legal entity.
3. What is the cost of our legal services for the opening of LLC in Belarus?
The registration fee is 400-800 euros, depending on the number and the countries of the founders.
Includes the following services:
- Consultations throughout the registration, including in English, German, Spanish;
- Registration by proxy of a legal entity;
- Posting activities: getting a seal, opening an account with a bank, setting up a tax account;
- Check whether licenses, permits, certificates or certificates are needed.
Includes the following costs: translation of all documents; state duty; production of one seal; legal address without accommodation with postal service for 1 month.
4. What is the payment procedure?
After the conclusion of the contract, payment can be made by bank transfer from a legal entity or an individual who is a founder under a foreign trade contract, by bank transfer, also upon arrival to Minsk from a physical person cash.
What time frame?
After receiving the above-mentioned documents, their translations, the necessary information and making payments under our agreement on the provision of legal services, a legal entity will be registered within two days.
Within a week after registration, a registration certificate will be received, a notice of registration with state agencies, an account with a bank will be opened, it will be registered with the tax authorities if necessary with a notification on the application of the simplified tax system (it is necessary to do this within a month after registration, otherwise the overall tax system will be applied with obligatory presence of the accountant).
Our additional services after registration:
- Consultation and selection of optimal taxation - from 100 euros.
- Preparation of a minimum package of internal regulations, personnel documents, labor contracts - from 100 euros.
- Monthly legal service - from 200 euros per month.
- All of the above + accounting services for simplified taxation system - within the framework of our offer of management services as a management company (company) from 750 euros per month.
About us
We are a Belarusian company,
Borius Consulting LLC, operating since 2015. 
License for the provision of legal services №02240 / 2262.
Addres: Minsk, st. Karl Liebknecht 66, office 401, Zip code: 220036.
Our team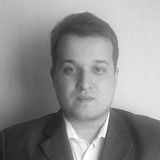 Boris Bortsov
Director of Borius Consulting LLC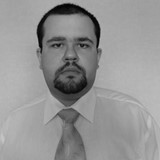 Andrey Skobey
Senior lawyer in Minsk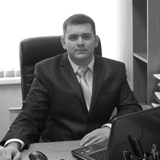 Dmitry Shamkin
Senior lawyer in Homel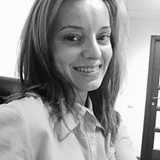 Olga Sergeichik
Senior lawyer in Brest